CONTACT AND BOOK JOHN TODAY
REFERENCES

"New England's Dark Day"
Description: "It was a dark and stormy night…" So begins the 1830 Bulwer-Lytton novel, Paul Clifford. 50 years earlier it was a dark, if not stormy at midday in parts of New England as a mysterious darkness fell over New England on the late morning of May 19th, 1780. Candles were brought out at lunchtime and churches were filled as many New Englanders thought that the Day of Judgement had arrived. Was it retribution for the disruptions of the American Revolution raging at the time of the darkening? Some Tories thought so. Was it a natural meteorological phenomenon, explicable in the terms of modern science or was there a more mundane explanation? Join historical weather researcher John Horrigan for a presentation about "New England's Dark Day" as he reveals the definitive explanation of one of the most strangest meteorological events in America's History. He'll also present a chronology of dark days throughout world history, including New England's little known Dark Day of 1819 and Detroit's Dark Day of October 19th, 1762.



READ JOHN'S ARTICLE ABOUT THE DARK DAY

IMAGES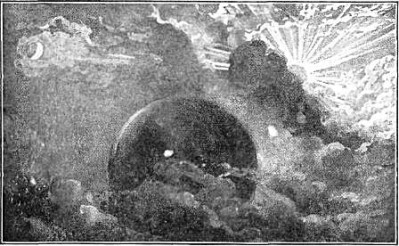 By early afternoon on the 19th of May in 1780, the sun was almost completely obscured.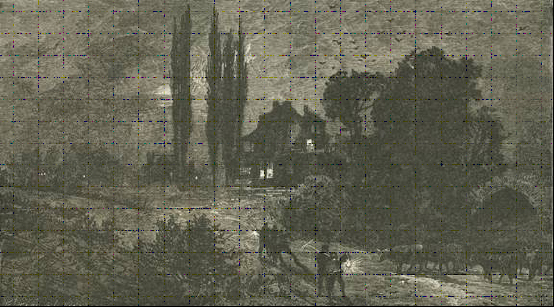 The only known depiction of New England's Dark Day, taken from Our First Century by Richard Devens.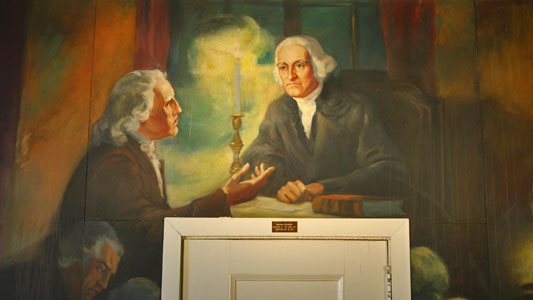 The mural of Connecticut State Council Member Abraham Davenport, who on the Dark Day said "I am against an adjournment. The day of judgment is either approaching, or it is not. If it is not, there is no cause of an adjournment: if it is, I choose to be found doing my duty. I wish therefore that candles may be brought."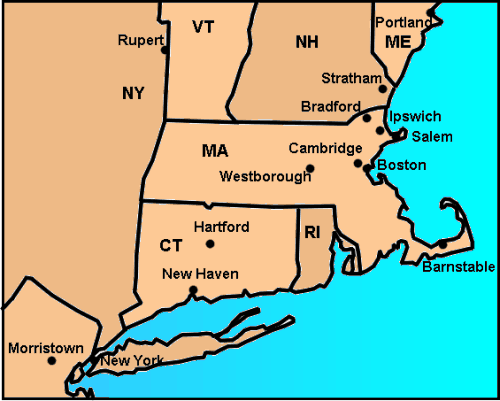 Several towns throughout New England contributed important accounts of the "dark day".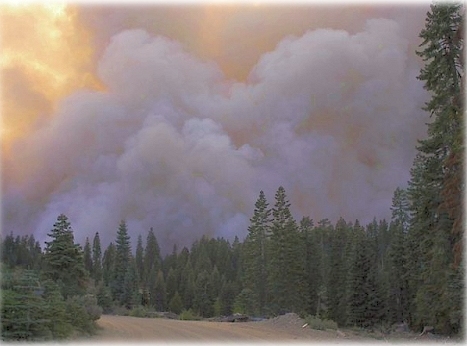 It has been confirmed through the thorough examination of tree rings that a major forest fire raged through Ontario in the Spring of 1780 and was probably the contributing factor to "New England's Dark Day".




THIS LECTURE HAS BEEN PERFORMED FOR:
Organization: Lexington Minutemen

Contact: Wayne McCarthy

Date: May 15th, 2008

Location: St. Brigid's Church at Lexington, Massachusetts

Email: click to email


LISTEN TO THIS LECTURE



Running Time: 33:20 minutes Size: 31 MB




Organization: Historical Society of Watertown and the Watertown Free Library

Contact: Kay Westcott or Karl Neugebauer

Date: March 20, 2008

Location: Watertown, Massachusetts at the Watertown Free Library

Email: click to email Kay or click to email Karl


LISTEN TO THIS LECTURE



Running Time: 59:16 minutes Size: 54 MB




Organization: Lincoln Minutemen

Contact: Steve Humphrey

Date: January 8th, 2008

Location: Lincoln, Massachusetts at Bemis Hall

Email: click to email


LISTEN TO THIS LECTURE



Running Time: 38:34 Size: 53 MB




Organization: New England History Festival

Contact: John Horrigan

Date: November 24th, 2007

Location: Hibernian Hall at Watertown, Massachusetts

Email: click to email





ADDITIONAL AUDIO RECORDINGS:
THE DARK DAY IN CANADA (1819)



Recorded on July 22, 2008 at Watertown, Massachusetts. John reads about the "Phenomenon of 1819" when on November 8th of that year, a strange greenish tint in the skies over Montreal preceded an anamolous dark day. Time is 4 minutes and 24 seconds; 4 MB


CANADA'S DARK DAY (1819)



Recorded on January 28th, 2009 at Watertown, Massachusetts. John reads (for a third time) about a bizarre dark day in Montreal in 1819. Time is 4 minutes and 24 seconds; 4 MB


THE EXTRAORDINARY DARKNESS OF NOVEMBER, 1819



Recorded on July 9, 2007 at Watertown, Massachusetts. John reads from David Ludlum's Vermont Weather Book about a strange darkness that enveloped the Vermont daylight from November 9th through the 11th in the year 1819. 4 minutes and 26 seconds; 4 MB


THE NEW ENGLAND DARK DAY OF 1716



Recorded on May 26th, 2008 on the banks of the River Charles in Waltham, Massachusetts. John reads from Sidney Perley's Historic Storms of New England about an odd "dark day" that enveloped New England on Sunday, October 21st, 1716.


THE CRUCIFIXION DARK DAY (0 A.D.)



Recorded on January 11th, 2010, in Watertown, Massachusetts. John plays a recording about the dark day that took place as Jesus Christ was crucified. Time: 1 minutes and 9 seconds; 1 MB







RETURN TO JOHN HORRIGAN HISTORICAL LECTURES
JOHN'S AUDIO CATALOGUE